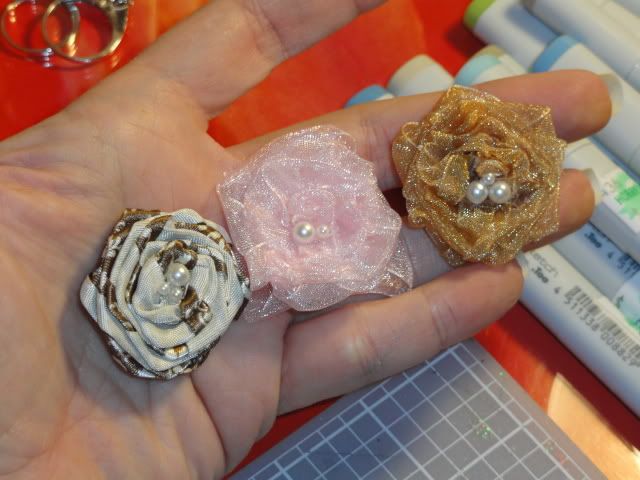 These Ribbon Roses are created from textured or satin ribbon as well as organze, the tighter the ribbon is wound around the beginning knot, the smaller the flower will be. The flower generally uses 24" of ribbon.
INSPIRATIONAL THOUGHT FOR THE DAY:
Why pay someone else if you have the means to do it yourself?
Thanks for stopping by,