CUTTING PDF SHAPE EZ TEMPLATES WITHOUT A MACHINE
Often you fall in love with a template and/or creation but because it is in an SVG/PDF format, you don't think it can be done without owning a cutting machine. I have been asked whether the Shape EZ templates have to use a machine??? The answer is . . . NO! You can create with any of the Shape EZ w/Whimsy templates or any PDF file for that matter without investing in a cutting machine. The projects can be created with 8 1/2 x 11 full sheets or it can be done by making templates so you can use all those scraps too! Just follow these easy steps.
To hand cut projects with full sheets of paper
When you receive your download from Whimsy Stamps, not unlike any digi file, you store these files on your system.
hover over all of your files until you find the base of your project in the PDF format
In this step, you're looking for the base and not any of the inserts or extras
Double Click on your file
Choose a stock paper for the project and insert into printer (that is for the base of your card)
After printing it looks like this!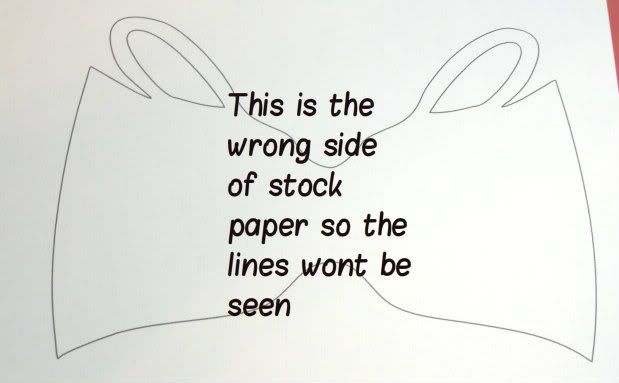 This template is more simple than some but when using sharp scissors, all of them can be done
Then print one of the PDF files for the "insert" of the template ( this is the file that is 1/8 " smaller all the way around the shape) on the back side of design paper the same way you did the stock
If you want two inserts from the same DP, place DP back into printer so the image prints on the backside but at the bottom of the paper instead of the top (basically just enter the paper from the other edge into the printer)
Some of the finished projects here in this Whimsy Stamps magazine and others in the Whimsy Inspirations gallery.
To create with your scraps of paper
Print one of the inserts on regular copy paper
Use this template for all future cuttings by keeping it in an album or a pouch
Thank you for visiting,